About a Vision of Pure Elegance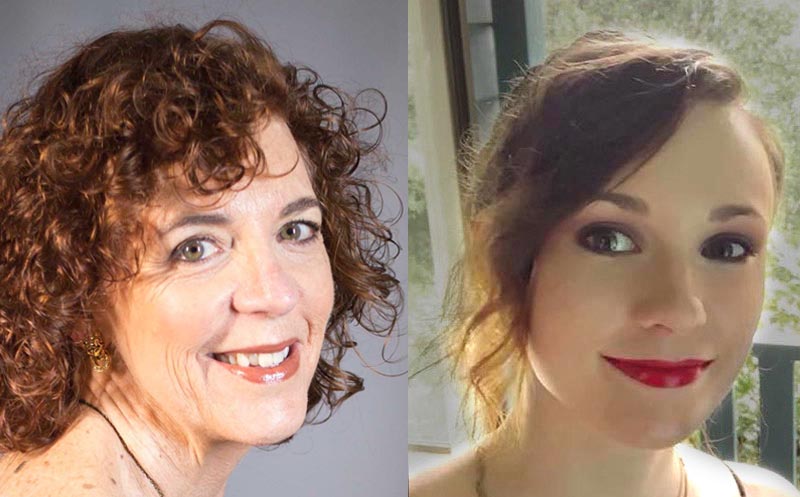 Meet the team, Glenda an experienced hairdresser and makeup artist, and Madeleine a creative and talented makeup artist with magic flare. They both love to enhance your natural beauty using subtle makeup application giving a radiant flawless glow. Besides standard makeup application, their preferences include hypoallergenic matte or sheen airbrushing. Most suitable for those that prefer full camouflage of scars, birthmarks, or their tattoos, which lasts all day with no touchups.

With their passion in seeing through the completed transformation, our team are often seen tying shoes, positioning veils, placing buttonholes and lacing the gown stays.

Do enquire about our special packages for both hair and makeup, plus full bridal parties and groups.

The Australian Bridal Industry Academy Awards are the most prestigious bridal awards in the industry. Being nominated and voted by hundreds of brides themselves is a testament to the standard of excellence, especially when one reaches the finals and then makes the top 10 in the State. The team have accomplished this over the last five years in both the hair and makeup categories. In 2009 achieved runner-up, missing out on first place by only .68 points! So a new goal to attain.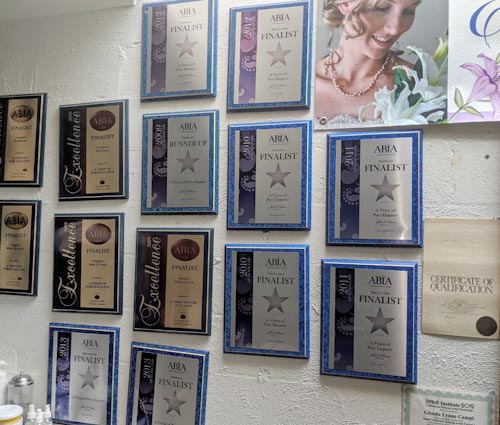 As a 16 year old, Glenda followed her passion, entering the hairdressing profession straight out of high school and quickly entered competitions to satisfy her flair for dramatic and elegant work.
The 'Total Look' Competition was were she excelled, and made her then much sort after by salon owners. Working overseas soon followed and it opened doors to become her own boss. Training her two daughters to follow in her footsteps, she nurtured her desire to offer both hair and beauty services. Naturally, her artistic flair for evening, catwalk, weddings, shows, expos and TV, became an integral part of her work.

As a past freelance hairdresser and beautician for the Hyatt Regency in Coolum, saw her perform work on royalty, dignitaries, many artists, movie stars and sports personalities alike.
After selling her last salon, creating the total 'Vision of Pure Elegance' wedding theme enables them to enjoy their passion everyday.